Under the section, The Choice Is Yours, the author/s write,
Had God predestinated each Israelite either to love him and gain life or to disregard him and merit death, His words would have been both meaningless and insincere.
This charge could easily have come from the Caner brothers at Liberty University. Yet here it is from a Watch Tower publication.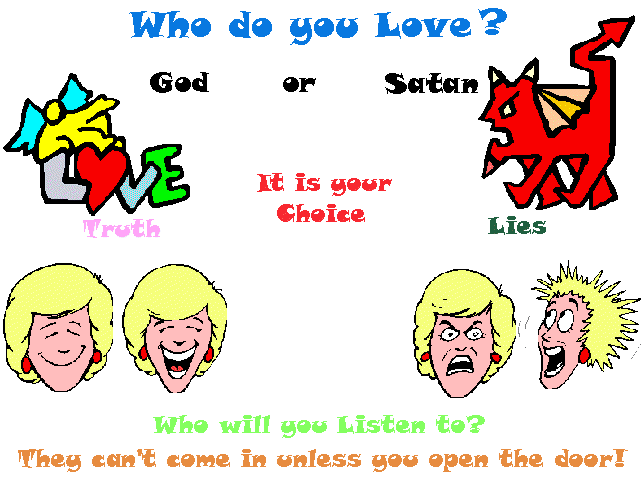 The assumption by natural man is Pelagianism. Man must have a free-will to obey God if God's commandments are going to be given to us. Original Sin is plainly denied. In other words for God to command us to do something, we must have the ability to obey His commands. This assumption is not taught anywhere in Scripture, which is probably the reason no passages are cited for its support. Here are some texts that teach that man does not have the ability to obey God.
Romans 8:
5Those who live according to the sinful nature have their minds set on what that nature desires; but those who live in accordance with the Spirit have their minds set on what the Spirit desires. 6The mind of sinful mane]">[e] is death, but the mind controlled by the Spirit is life and peace; 7the sinful mindf]">[f] is hostile to God. It does not submit to God's law, nor can it do so. 8Those controlled by the sinful nature cannot please God.
This text plainly tells us in verse 7 that man is not able to submit to God's law.
John 6
44"No one can come to me unless the Father who sent me draws him, and I will raise him up at the last day.
Here Jesus Himself informs us that we do not have the power nor the will to come to Him. We are unable to do what is commanded.
Another major problem is the denial of the Gospel. Men do not love God to gain eternal life. Love is obeying the law. How many times do the New Testament writers have to repeat themselves before we understand that salvation does not come by the law at all!
Galatians 3:
5Does God give you his Spirit and work miracles among you because you observe the law, or because you believe what you heard?

6Consider Abraham: "He believed God, and it was credited to him as righteousness."a]">[a] 7Understand, then, that those who believe are children of Abraham. 8The Scripture foresaw that God would justify the Gentiles by faith, and announced the gospel in advance to Abraham: "All nations will be blessed through you."b]">[b] 9So those who have faith are blessed along with Abraham, the man of faith.
It is Christ who loved God in our place. It is Christ who gained life in our place. We do not love God to gain anything. We love God because He has poured out His love into us through Christ.
Another problem with this understanding is that it misunderstands "Double Predestination". They assume that being predestined unto life is on the same basis as being ordained to death. All men are sinners in Adam. All sinners in Adam will die. All who are elected to eternal life are done so in Christ and His finished work. The foundation for both groups are radically different. One is positively done by God and the other is God leaving men in their sin.
Yes, it may be said that God positively ordained Adam and His posterity to fall, but again, the basis is different. I leave you with Romans 9.
14What then shall we say? Is God unjust? Not at all! 15For he says to Moses,
"I will have mercy on whom I have mercy,
and I will have compassion on whom I have compassion."f]">[f] 16It does not, therefore, depend on man's desire or effort, but on God's mercy. 17For the Scripture says to Pharaoh: "I raised you up for this very purpose, that I might display my power in you and that my name might be proclaimed in all the earth."g]">[g] 18Therefore God has mercy on whom he wants to have mercy, and he hardens whom he wants to harden.