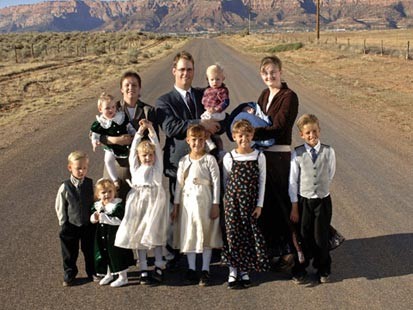 Same-sex marriage would start us down a "slippery slope" towards legalized incest, bestial marriage, polygamy and all kinds of other
horrible consequences.

A classic example of the reductio ad absurdum fallacy, it is calculated to create fear in the mind of anyone hearing the argument. It is, of course, absolutely without any merit based on experience. If the argument were true, wouldn't that have already happened in countries where forms of legalized gay marriage already exist? Wouldn't they have 'slid' towards legalized incest and bestial marriage? The reality is that a form of gay marriage has been legal in Scandinavian countries for over many years, and no such legalization has happened, nor has there been a clamor for it. It's a classic scare tactic - making the end scenario so scary and so horrible that the first step should never be taken. Such are the tactics of the fear and hatemongers.

If concern over the "slippery slope" were the real motive behind this argument, the advocate of this line of reasoning would be equally vocal about the fact that today, even as you read this, convicted murderers, child molesters, known pedophiles, drug pushers, pimps, black market arms dealers, etc., are quite free to marry, and are doing so. Where's the outrage? Of course there isn't any, and that lack of outrage betrays their real motives. This is an anti-gay issue and not a pro marriage issue.
I think I'll end with this one. I am starting to get bored of being shunned into a corner by the Politically Correct crowd with terms like "hatemongers". The Left constantly appeals to emotional arguments and good intentions. To say this is an anti-gay issue assumes a redefining of marriage that he has yet to justify throughout his entire essay.
The appeal to European countries by many today is a strange one. A few years ago, I heard that Europe is going to a 4-day workweek. America is falling behind. We should be like them. This is just more of the Left's anti-American sentiment. It is simply arrogant. Since when is doing less work and becoming socialistic a good thing?
So here in this argument we have yet another appeal to mighty Europe. Yes, the Scandinavian countries are apparently the model to follow. Why, because they haven't slid down the proverbial "slippery slope". None of these countries comes close to "American Exceptionalism" (to borrow Rush's terminology). In fact, Europe's socialism is causing itself to be defeated with the rise of Far Eastern countries coming up on the world stage. They simply will not be able to compete. I just don't understand the appeal to these guys.
I must confess. I just don't get it. Why do Leftists always appeal to Europe? Europe has been burying its head for over a century. If it is so wonderful, move there. Yet, we don't see this massive immigration to Europe except by one group of people. I'll bet you're wondering which group that might be. Islamic peoples are indeed migrating.
Last I checked, nothing is not able to resist something. Bidstrup's non-existent foundation for his position will not resist Islam. If he thinks Christianity is oppressive, he simply has no idea what Europe is in for in the next few decades.
Of course his argument picks the worst scenario such as Bestial marriage. Notice however, he offers no argument. None! He offers no reason why Polygamy hasn't been legalized other than by the force of the state. Is he really suggesting that Polygamists in those Scandinavian countries are simply ambivalent towards the state's understanding of marriage? Here is a great example in a post written about Islamic polygamists. Enough said I think about that.
And of course, we could look to nations in the past that have become immoral in their view of marriage. God's judgment eventually comes in many forms. The wicked and disgusting Canaanites were destroyed. We don't even know what happened to the Aztecs. They just disappeared.
To end this, we must not redefine institutions given by the Creator because of pragmatism or some new social fad. Bidstrup's essay has no foundation to build upon, and it has no ability resist true evil. It is simply another form of man's suppression of the truth in order that he may attempt to rid society of its conscience and do what his sinful desires lead him. If anyone believes that sinful man is morally neutral and that Christians would not be a future target to be neutralized, they are sorely wrong. Not only does history demonstrate that to be the case, we see it now in post-Christian Europe and Canada.
May God grant us repentance.