Last Saturday, my long time Jehovah's Witness friend, Russell Webster, stopped by for a brief visit. It was brief due to the fact that he was truly not feeling well or due to the fact that I asked him a question he could not answer. Perhaps it was both.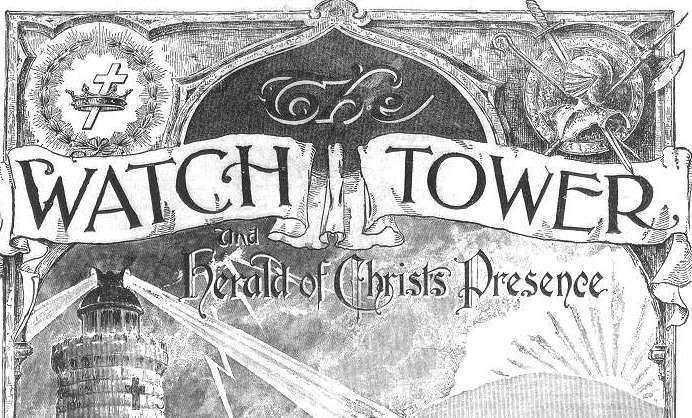 For years I have been praying for Mr. Webster. He has been a Jehovah's Witness for at least 35 years, and I suspect a lot longer. This makes Mr. Webster a true challenge. He is a great example of demonstrating our weakness as Christians. He has the ability of proving that every "method" an average Evangelical may use is useless.
I have come to believe that it is truly the Gospel that saves despite our best efforts and pathetic attempts to be cool. As Romans 1 says,
For I am not ashamed of the gospel, for it is the power of God for salvation to everyone who believes, to the Jew first and also to the Greek.
Since it is the Gospel of God that saves, I waited patiently during our conversation as to what question I should ask and when. I could have asked one of three questions, but his words reminded me of getting back to the basics. So at a certain point, I broke into his typical "Isn't the world getting worse eschatology", and asked a simple question.
Do you have Eternal Life?
The question is simple yet profound. He wants to say, "Nobody can know in this life." Yet he knows where that leads him. He says he has Good News for me, yet in a typical man-centered fashion, he wants to make salvation dependent upon man.
I once read to him John 6:37-39. His response to me was, "That is just your interpretation." Pretty odd when I all I did was read the text. This time I read John 6:47,
"Truly, truly, I say to you, he who believes has eternal life.
I asked him if he had crossed over from death to life,
John 5:24 "Truly, truly, I say to you, he who hears My word, and believes Him who sent Me, has eternal life, and does not come into judgment, but has passed out of death into life.
He then got up and started to make his way for the door. He asked if he could come back this coming Saturday. I don't know if he will. I do know this. He will come prepared. He always manages to find a response from Watch Tower literature.
If you are a Christian, I ask that you pray for the sake of Christ's name that God would be pleased to show mercy to Mr. Webster. He is not able to say he has eternal life simply because he does not have a perfect Savior. His savior is a mere creature who is only able to offer salvation and make men savable (similar to many Evangelicals). However, Lord willing, I will try to present a Christ who is nothing less than God the Son who came to save sinners. That it is by His perfect life, death and resurrection that the sinner will stand declared righteous before a holy and righteous God.
God Bless