As I was mediating on the teaching of Sanctification, I remembered a conversation I had with Dr. White. I was struggling with the relationship between Justification and Sanctification in the language of a couple of New Testament texts.
So often I hear about the "victorious Christian life". Yet there is only one victorious Christian life. Since we have been freed from sin by that victorious Christian life lived by Christ, many think we are freed from particular sins in our daily living. I am coming to see more and more that that is simply not the case.
Many will see the epistle of 1 John as saying that Christians should no longer sin in the sense of repeating the same sin over and over. Yet I'd like to know what sin that would be? For example, I may struggle with a particular sin such as drunkenness. As A Christian, I may always go to Christ to be forgiven of that particular sin. Perhaps in my walk with Christ, I have been given the power to stop drinking altogether. Does this really mean I have overcome that particular sin?
Over time I have come to see that on the one hand, the Christian loves the law of God and desires to live a godly life because he has been freed from Sin's dominion. On the other hand, the Christian never overcomes anything and sin continually abides in him in some powerful way.
Is this not parallel to the power of the Devil as taught in the New Testament? Christ truly has conquered the Devil at the cross. The New Testament's teaching is that the Devil is bound. Yet is not the Devil also described as a roaring lion seeking to destroy the lives of men?
So now I am wondering about this text and would like to hear from others about this.
Gal 2:20 "I have been crucified with Christ; and it is no longer I who live, but Christ lives in me; and the life which I now live in the flesh I live by faith in the Son of God, who loved me and gave Himself up for me.
Normally when I have read this text, I would have thought that "I live" my life in such a way as to be living for Christ. But now I am seeing something vastly different. It seems to me that Paul is saying that the life he is living is Christ's perfect life. His life is not worth anything. So Paul is looking to another Person's lived life.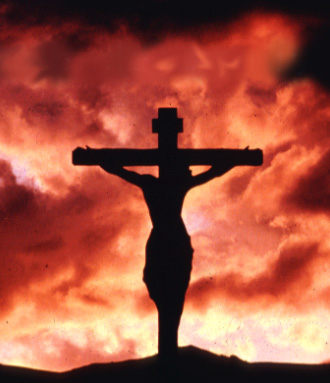 To put it another way, it seems to me that Paul is saying that in our union with Christ through faith, Christ's life is the life we live. Not that we are actually doing the things Jesus would do, but that we are trusting the things Jesus did. This is why Paul can say he had been crucified. Obviously Paul was not the one put on the cross. Therefore Paul is speaking of living Christ's life by faith. Christ's perfect life is ours through faith. Therefore, the earthly life Paul lived is set aside as dung, and instead he trusted in Christ's life by faith. That was the life he lived by faith.
It is precisely when we understand the Gospel as freeing us totally from our current lives will we be able to live at all. We are in union with Christ. Because we are in this union, our lives will at one time be wicked and sinful, and godly as we grow in godliness. So on the one hand, I will always be sinning the same old sins. On the other hand, I will be freed from that same sin to abandon that old man and life.
In conclusion I see the Christian life is truly paradoxical. I think God has purposely left us in this position. The reason being that we must always look to Christ. We must always be coming to Christ. We must always be praying to Christ. We must always be asking for forgiveness. We must always be reminded of the cross.
Soli Deo Gloria